This article gives an introduction to Waveshare's PoE HAT (B) for Raspberry Pi 3B+/4B. Moreover, a 3D printable modification for the HiFiBerry universal case is presented. The modification allows to use the case with a Raspberry Pi that has the PoE HAT on top of it.
Related products
Waveshare Raspberry Pi PoE HAT (B)
A so-called HAT is a hardware attached on top. Such HATs exist for basically all Raspberry Pi models. The purpose of a HAT is to bring new functionality when mounted on top. Typically, HATs are connected to the GPIO headers of a Raspberry Pi.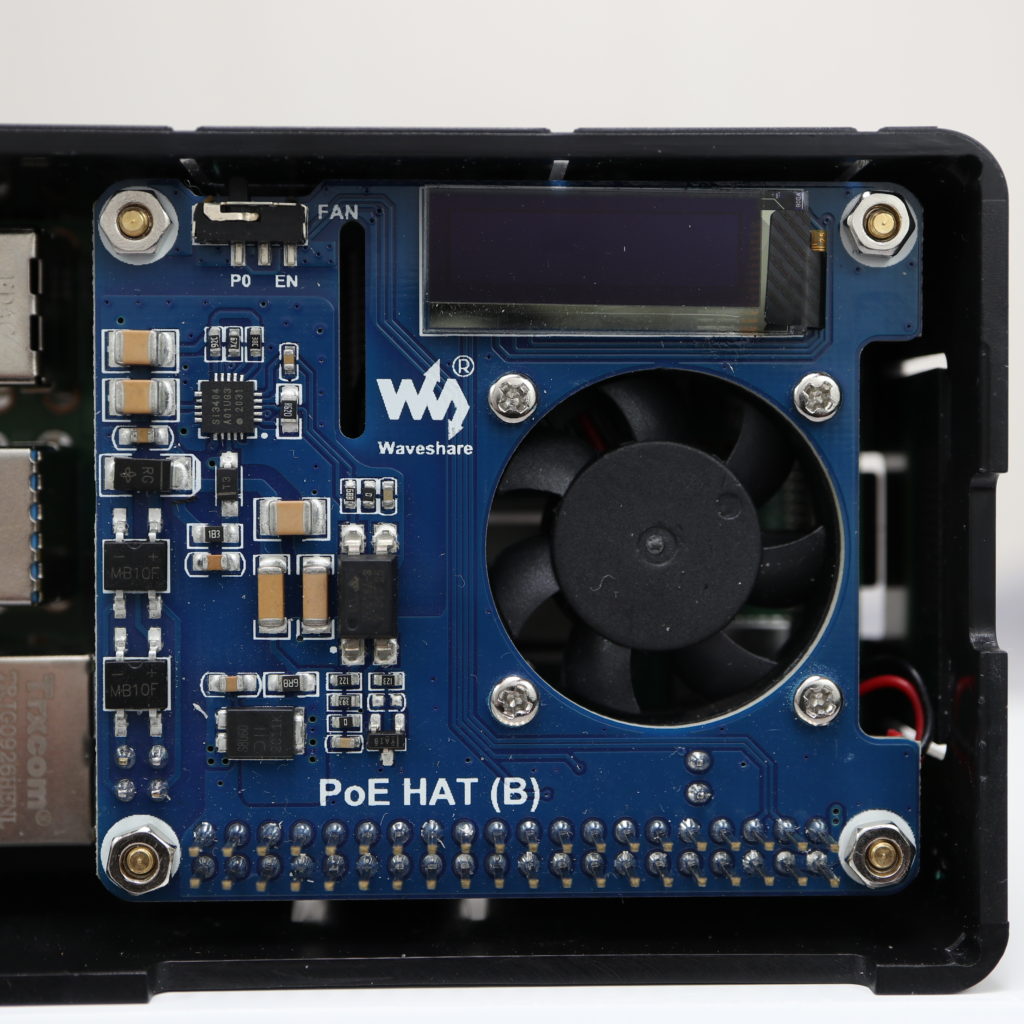 The Waveshare PoE HAT (B) is compatible to the Pi models 3B+ and 4B. The HAT's main functionality is to add PoE (Power over Ethernet) support to the Pi. Normally, a Pi is powered by a USB port. With this HAT, it is also possible to send the power through a connected Ethernet cable. This works with network switches that support (802.3af-compliant) PoE. In my case, the PoE functionality works very well. I was able to fully power my Raspberry Pi with a network switch.
OLED display
The OLED display can be configured and controlled via the I2C bus. Waveshare provides basic examples for C and Python.
Specifications
| Name | Value |
| --- | --- |
| Features | PoE, OLED display (SSD1306 driver), integrated fan, IO expander (PCF8574) |
| Dimensions | 56.5mm x 65mm |
| PoE power input | 37V ~ 57V DC |
| PoE power output | 5V 2.5A DC |
| PoE network standard | IEEE 802.3af |
| OLED size | 0.91 inch |
| OLED pixels | 128×32 pixels |
HiFiBerry Universal Case Modification for Waveshare's PoE HAT (B)
The HiFiBerry universal case is budget-priced case that does a good job in protecting a Pi. Unfortunately, the casing is not compatible to a Raspberry Pi if the PoE HAT (B) is mounted on top. The case does not provide enough height for the header pins. Moreover, the upper part of the case is fully closed. As a consequence, one would not be able to see the OLED display.
I modified my case by means of a new 3D-printed upper part for the case. The modification has openings for the pin headers, the fan, and the OLED display. In addition, the snapping mechanism is more robust.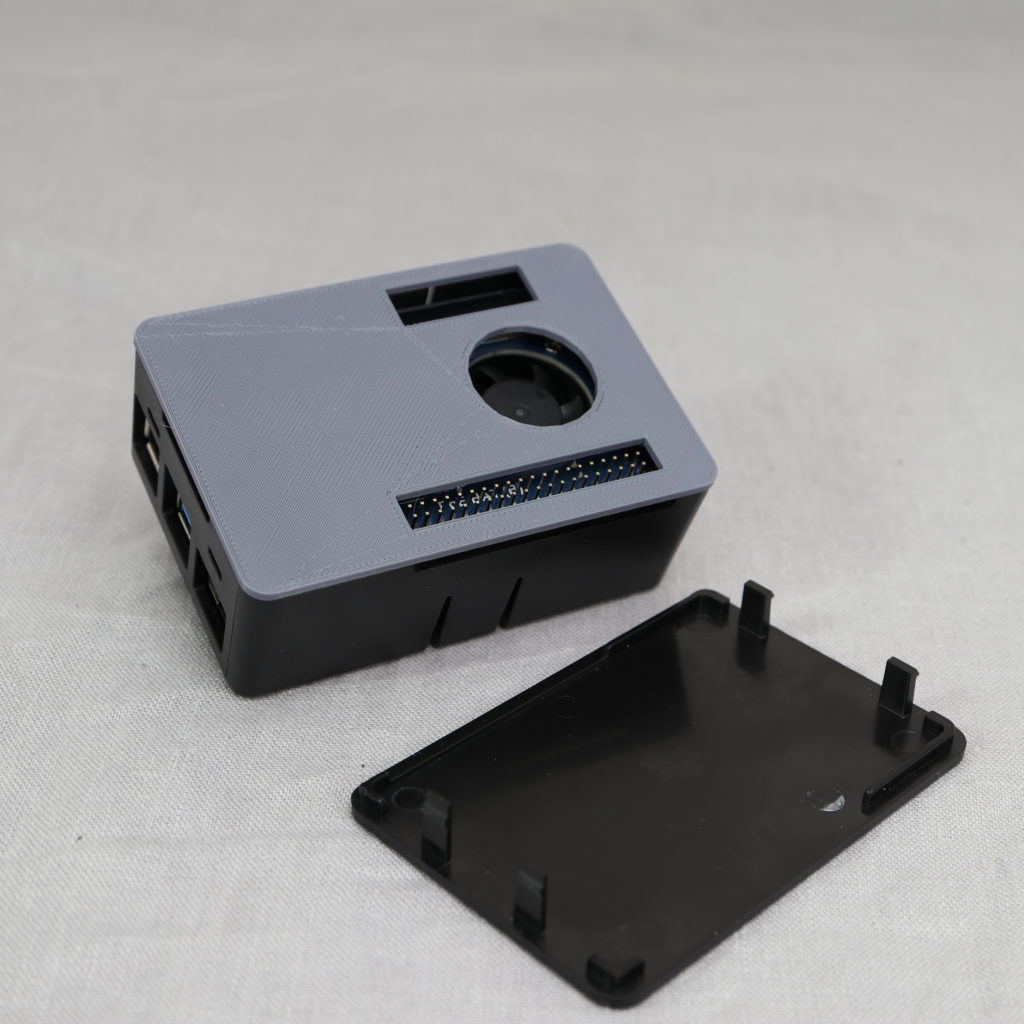 The HiFiBerry universal case comes in two different variants: Pi 3 and Pi 4. I have only the variant for Pi 4. But my guess is that the 3D-printed model works also for the other variant.
Download of the case modification as STL file.